UltraCore Supplements Prostate Support supplements is our line of products designed to help promote total prostate health and function while relieving the symptoms associated with benign prostatic hyperplasia (BPH).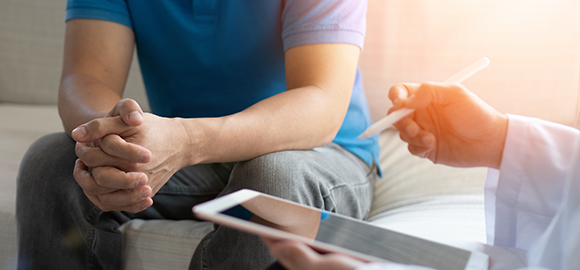 What are the benefits of Prostate Support supplements?
More than 1 in 3 men over 50 years old will experience some symptoms of prostate enlargement.

By 60, 50% of men will have an enlarged prostate, or benign prostatic hyperplasia (BPH). BPH may affect quality of life by causing frequent and embarrassing urinary problems. UltraCore Supplements Prostate Support products may help relieve symptoms as well as the causes that lead to problems with the urinary tract caused by prostate enlargement and safeguard its health by supplying it the nutrients it needs to withstand natural aging.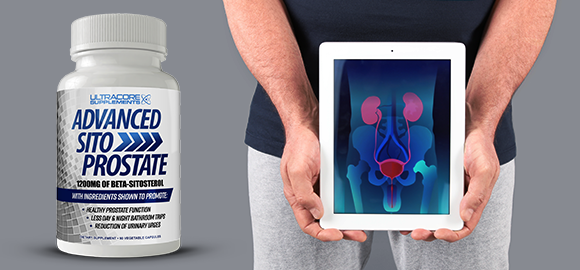 Which Prostate Support supplements should I take?
UltraCore Supplements Prostate Support supplements. Headlined by Advanced Sito Prostateâ"¢, UltraCore Supplements' Prostate Support line features its most advanced prostate relief formula yet. Supported by supplements like Ultra Immunityâ"¢ for additional nutrients, as well as UltraCore Supplements' flagship testosterone booster Male UltraCoreâ"¢, the product line effectively addresses the causes of prostate enlargement in a comprehensive manner.

Ask your doctor whether our Prostate Support supplements could help you improve your prostate health.
Is it okay to take multiple supplements every day?
Yes. UltraCore Supplements were specifically developed to work with each other to provide total protection for your health. Stacking our Prostate Support supplements are an effective way of addressing your prostate goals holistically, and tailor it exactly according to your specific needs.
How soon should I expect results?
It's difficult to say when you will start feeling observable effects from taking supplements. That's because their effects are far-ranging and seen over consistent, long-term use - just as the effects of a healthy diet and regular exercise would. However, what we can be sure of is that a balanced diet is critical to maintain good health.
Is it okay to take supplements with medication?
All UltraCore Supplements are 100% safe to take for otherwise healthy adults. Regardless, we still highly recommend that you first consult your doctor before taking any supplements in particular. That's because certain medications or pre-existing medical issues you may or may not be aware of may interfere with the supplements you take.