Male enhancement supplements are supplements that are intended to increase men's physical, mental, and sexual performance. Testosterone enhancement is a major factor that drives the formulation of male enhancement supplements since the androgen is directly linked to benefits such as increased energy, muscle growth, endurance, libido, and mood.
UltraCore Supplements has developed multiple male enhancement supplements to suit your every need, from extreme performance-enhancing supplements to essential daily boosters. Each supplement carries the same signature quality and performance that made Male UltraCore one of the most trusted brands in men's health.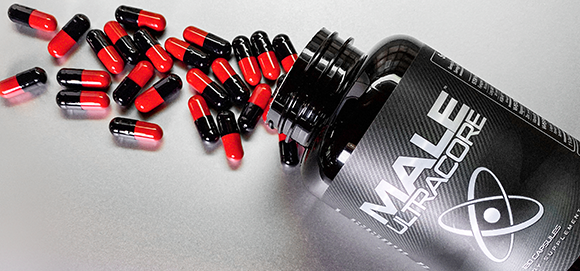 What benefits can you expect from Male Enhancement Supplements?
Male enhancement supplements carry a variety of benefits, including increased libido, muscle growth, energy, stamina, and mental performance. These are all deeply anchored in the ability of our formulas to increase testosterone levels and blood flow.

All male enhancement supplements developed by UltraCore Supplements are designed to create a compounding effect that intensifies the benefits as you continue taking the product daily. Long-term benefits include increased lean muscle mass, lower body fat, increased mood and cognitive performance, improved sexual performance, and an increase in peak erection size and hardness.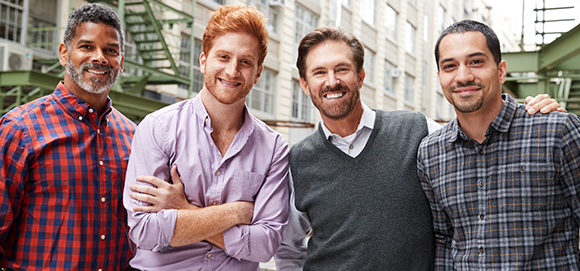 Who should take Male Enhancement Supplements?
UltraCore Supplements designed each male enhancement supplement to be safe and effective, regardless of your age. Modern research about testosterone suggests that adult men have much to gain from testosterone enhancement, and the benefits are not entirely dependent on the age or health status of the user.

Older men, age 50+, have the most to gain from male enhancement supplements since testosterone boosters and vasodilators counteract the common physical and sexual health problems that these men encounter. Younger men, age 21 or older, can benefit from male enhancement supplements through the ability of these supplements to enhance lean muscle growth, metabolism, libido, and peak erection size and hardness.
Do I need to take male enhancement supplements?
Yes. Male enhancement supplements are essential in increasing your physical and sexual performance. According to scientific studies, aging drastically affects testosterone levels, with men age 30 or older experiencing a drop in testosterone levels at a rate of 2-3% every year. Taking male enhancement supplements ensures that you protect yourself from age-related performance decline as you get older.
Which male enhancement supplement should I take?
UltraCore Supplements has developed a wide variety of male enhancement supplements that cater to every need and budget. The flagship supplement, Male UltraCore, offers the highest level of performance-enhancing ingredients and standardized extracts to ensure that you get the best results.
Can I take multiple male enhancement supplements?
Our Ultimate package, which includes our top-tier products, Male UltraCore, Ultra Prime, and Ultra Edge, are designed to synergize perfectly and produce best-in-class results. Taking all three supplements daily will allow you to experience unmatched results in physical and sexual performance.