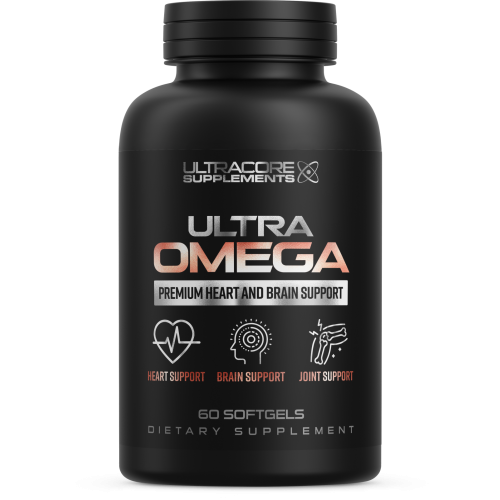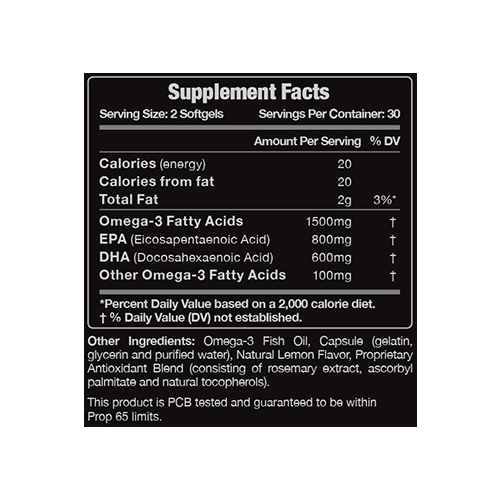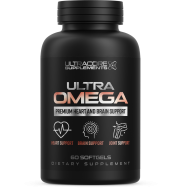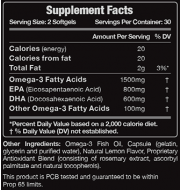 Ultra Omega
Ultra Omega is our Omega-3 supplement that is specially formulated for men. Omega-3 is a powerful nutrient that provides numerous health benefits for your body and brain. 3 of the major benefits are:
Support Cardiovascular Health
May Reduce Inflammation
Supports Brain Function
Help Metabolic Processes
*formulated with scientifically validated ingredients
† Disclaimer: These statements have not been evaluated by the Food and Drug Administration. These products are not intended to diagnose, treat, cure or prevent any disease. Product results may vary from person to person.